There's a unique entrepreneurial spirit that drives Eastern Shore watermen like Hoopers Island Oyster Co. founders Ricky Fitzhugh and Johnny Shockley.
Ricky grew up in his family's seafood business on the Honga River, became a commercial fisherman and launched his own fish and ice companies. Johnny, a third generation waterman, worked the waters surrounding Hoopers Island for oysters and crabs.
As small business owners dependent upon Maryland's waters, both were acutely aware of the bleak outlook for the Chesapeake Bay oyster. With seemingly few solutions in sight, Johnny began to explore new paths forward. He became intrigued by the opportunities arising around sustainable aquaculture in Maryland and joined Ricky to launch their company in 2010.
Combining years of experience on the water with passion, newfound optimism and Dorchester County's historical homegrown ingenuity, Ricky and Johnny designed their own boats and equipment for oyster farming with concepts they developed in their own homes. Young oysters were soon growing in onshore tanks and eventually transferred to grow in local waters.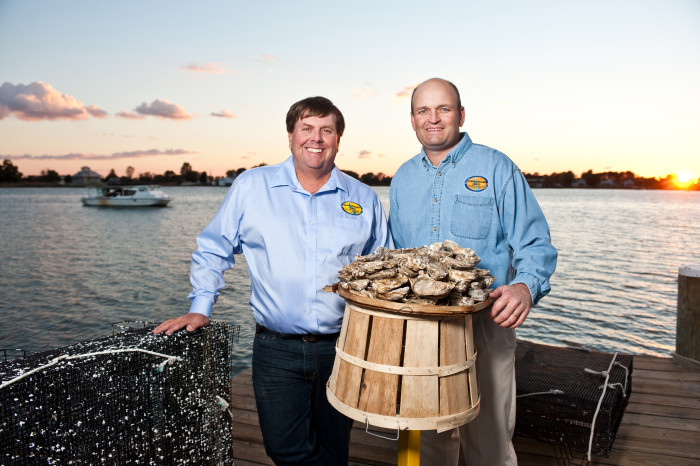 Today, Hoopers Island envisions a thriving sustainable seafood industry and is establishing a new foundation for the oyster on the Chesapeake and in coastal bays around the world.
Ricky, Johnny, his son Jordan and a team of watermen, scientists, equipment craftsmen and staff now make up the Hoopers Island team. Fellow commercial farmers, gardeners and restoration partners are turning to the company for their own growing needs, creating new jobs and economic opportunities while improving the Bay's health.
In addition to an oyster farm and nursery at Hoopers Island, a new hatchery for producing oyster seed is successfully spawning and rearing oyster larvae in south Dorchester County and an equipment manufacturing and distribution center opened in July in Cambridge just off Rt. 50.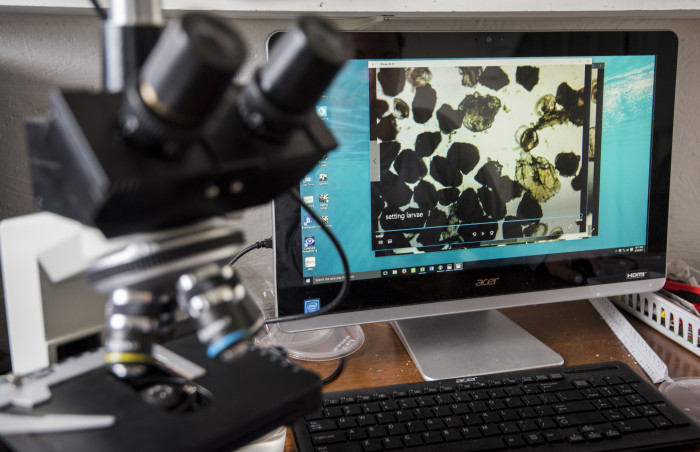 Shockley says the oyster is the key to the overall health and ecology of the Chesapeake Bay and believes private and public partners must work together to restore its fisheries.
"Through science, technology and sustainable policies, I believe we can join together as a community to satisfy everyone's objectives and preserve our national treasure," he said. "At Hoopers Island, we strive to be a private sector leader and partner with ORP, the State and its citizens to begin the next oyster revolution on the Chesapeake. Just as the Shell Recycling Alliance promotes leaving no shell behind, we must move forward with innovative solutions that leave no sector of our industry behind."
The Hoopers Island team hopes to see you at Mermaid Kiss where they'll be serving their premium local and sustainable Chesapeake Gold oysters grilled and served on the half shell.