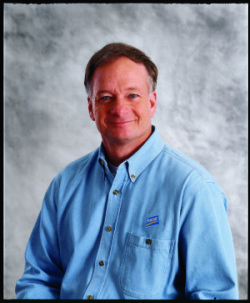 Jim Perdue, Chairman of Perdue Farms, has been appointed Chairman of the Board of the Oyster Recovery Partnership (ORP), the leading nonprofit restoring oysters in the Chesapeake Bay.
"I've been committed to the Chesapeake Bay my entire life and oysters play a vital role in the health of the Bay," Perdue said. "ORP has done remarkable work to help oysters for more than two decades. There is more work to accomplish and I am excited to be part of this extraordinary effort."
ORP and its partners have planted more than six billion oysters on 2,200 acres of oyster reefs in Maryland, including the largest man-made oyster reef in the country. ORP also manages the region's oyster shell recycling program and is involved in research, education, community outreach and programs to assist watermen and aquaculture. It has played a leading role in boosting oyster-related businesses and preserving the rich heritage of oysters throughout the Bay region.
"Jim has long been a supporter of Chesapeake Bay oysters and the Oyster Recovery Partnership," said ORP Executive Director Stephan Abel. "He is leading the board at an exciting time. We continue to launch new scientific, education and economic-development programs. Jim's vision will help us guide a variety of efforts to restore oysters to the Bay and boost the environmental, economic and cultural benefits of a healthy oyster population."
Perdue became Chairman and CEO at Perdue Farms in 1991. He grew up in the family poultry business, graduated from Wake Forest University and earned a master's degree in marine biology from the University of Massachusetts at Dartmouth. He also has a doctorate in fisheries from the University of Washington in Seattle and an MBA from Salisbury University.