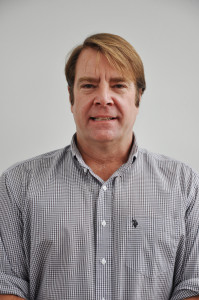 The U.S. Department of Commerce appointed H. Ward Slacum, Jr. of Maryland to the Mid-Atlantic Fishery Management Council (MAFMC). As the Director of Program Operations for the Oyster Recovery Partnership (ORP), Mr. Slacum is responsible for activities within the organization's core programs in oyster restoration, shell reclamation, oyster aquaculture and fisheries.
"The Mid-Atlantic Fishery Management Council has been instrumental in the sustainable management of the regions fisheries and I am honored to be selected and look forward to serving as a member of the council," said Slacum.
With a broad background in marine and estuarine science, Slacum has been supporting Bay and fisheries restoration for the past 20 years through research and cooperative programs with fisherman. He holds a Master of Fisheries Science from the University of Maryland College Park, as well as a Bachelor in Marine Science from the University of Maryland Eastern Shore.
The Magnuson-Stevens Fishery Conservation and Management Act established the eight regional fishery management councils, which prepare fishery management plans for marine fish stocks in their respective geographical areas of responsibility. NOAA Fisheries works closely with the councils during plan development, approval and implementation.
Council members serve a three-year term and can get reappointed to serve three consecutive terms. They represent diverse constituents including commercial and recreational fisheries, environmental interests and academia. Each year, approximately one-third of the total 72 appointments to the eight councils become open. Governors of fishing states, territories and tribal governments submit their nominations to the Secretary of Commerce. The Secretary reviews the submissions and appoints the new or returning members. More information is available on the Council Nominations & Appointments web page.
Slacum was sworn in at the MAFMC meeting on October 4, 2016. Under this appointment, he will serve on the council until August 10, 2019.