The Oyster Recovery Partnership offers public drop sites in Maryland, DC and Virginia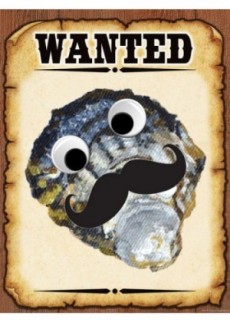 With the arrival of Chesapeake Bay oyster season and fall oyster roasts abound, the Oyster Recovery Partnership (ORP) reminds residents to recycle their shell at one of the more than 70 collection sites in Maryland, DC and Virginia.
"Oyster shell is integral to the oyster restoration process, serving as the prime material and means for getting juvenile oysters into the Chesapeake Bay," said ORP Executive Director Stephan Abel. "Thanks to the environmentally-minded citizens and businesses, every year we're increasingly able to source shell locally to sustain the large-scale recovery of sanctuary and wild fishery oyster reefs, and the growing aquaculture industry."
Officially named the Shell Recycling Alliance, the program hosts 320 seafood business members and offers 72 public collection sites in the Mid-Atlantic, making it the largest oyster shell recycling network in the nation. Since the Alliance's launch in 2010, ORP has recycled 133,000 bushels, which equates to 4,660 tons of shell kept out of area landfills, and enough substrate to support the planting of 500 million oysters in local waters.
Natural oyster shell is vital to a healthy oyster population because it is the preferred material for oyster larvae to attach and grow. In fact, every half shell can host up to 10 spat, or baby oysters. Once collected, the oyster shell is aged outside for a year, washed and set with spat by the University of Maryland Center for Environmental Science Horn Point Laboratory Oyster Hatchery in Cambridge.
ORP works with its restoration partners throughout the spring and summer to deploy the spat-covered shells onto local oyster reefs make them larger, denser or taller, and to encourage continued spawning. Oysters play a vital role in improving Chesapeake Bay health by filtering excess nutrients from the water, and their reefs create habitat for a multitude of marine life. Over the past two decades, the Oyster Recovery Partnership has planted approximately 7 billion oysters on 2,400 underwater acres.
On a national scale, shell recycling is becoming a mainstream practice among coastal communities and businesses. As the public becomes increasingly invested in oysters, groups are establishing their own restoration and education programs, some of which are highlighted here.
Businesses and individuals who recycle their shell in Maryland are eligible for a state tax credit of up to $750 annually. Learn more about this free service at shellrecycling.org.